wezgit daan saaf




Number of posts

: 1057


Location

: HASTINGS


Job/hobbies

: Mechanic/Scamps & family


Registration date :

2008-08-16




Its also in the Summer edition of Mini World on page 12

also

Honeymooning Mk2 Scamp at the Hungarian IMM on page 11

Mk3rob




Number of posts

: 2461


Age

: 63


Location

: Wolves


Job/hobbies

: DIY, Cars, reading and survival!!


Registration date :

2008-05-19



Some pictures I took today(notice how strong my grandson Ollie is;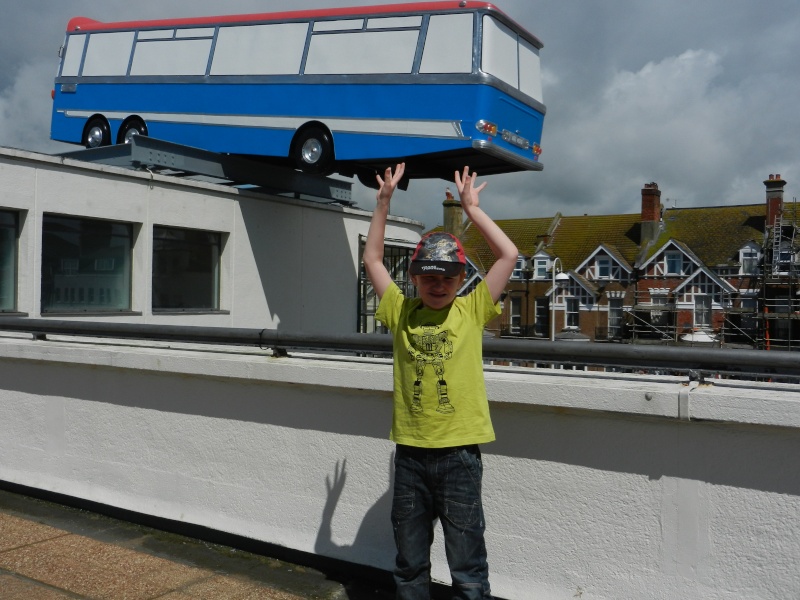 wezgit daan saaf




Number of posts

: 1057


Location

: HASTINGS


Job/hobbies

: Mechanic/Scamps & family


Registration date :

2008-08-16



Eddie Izzard reportedly paid £70,000 for it (mad as bucket of frogs)[img]
[/img]

Martin & Nettie




Number of posts

: 1216


Location

: Runcorn


Job/hobbies

: Former SOC President and Secretary - its up to Mr Wezgit & Nettie now


Registration date :

2008-06-25



You didn't see the other display!Not sure what it was called,but pictue a very large room/or small hall,painted white and you enter by a big curtain and a tower of pallets with a drum kit on top there is a television on one wall showing,via a video camara the said drum kit,there is also a snare drum in the middle of the floor connected by a wire to the ceiling and occasionally it goes "boom".
Now that is as mad as a bucket of frogs!!
People being made redundant,the starving in Africa,poverty in the UK,and the people with money spend it on fine art(so called),what a world we live in...............................still lucky us Scampers are sane!!!!!!!!!!!!!!!!!!!!!!!!!!!!

wezgit daan saaf




Number of posts

: 1057


Location

: HASTINGS


Job/hobbies

: Mechanic/Scamps & family


Registration date :

2008-08-16




---
Permissions in this forum:
You
cannot
reply to topics in this forum