Hi
I Drove a Mk3 to Mongolia back in 2014 and have finally decided to drag it out garage it's been in since..
It sustained some pretty serious damage on the Mongol corrugations and needs some love....
Looking for some advise on what rear shocks to use and is fitting a mini rear subframe acceptable.
[[url=https://servimg.com/view/20312284/6]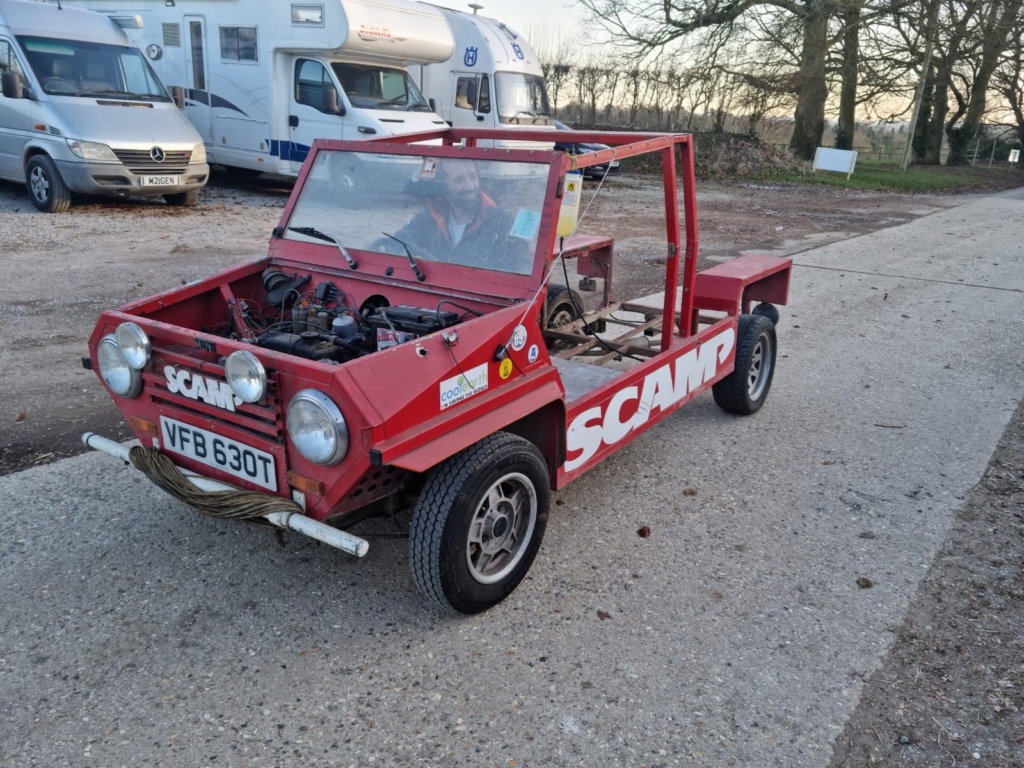 HugeBlandy




Number of posts

: 2


Location

: London


Job/hobbies

: 40year + cars


Registration date :

2021-02-20



Hi.... sounds like that was an adventure...... As far as I'm aware rear shocks are standard mini. If extended trailing arms are fitted then some people tried chevette shocks but those are too long...... again the mini ones are okay. Subframes were fitted to scamp MK1....but shouldn't be necessary for a MK3...... Unless you particularly want to go down that path..... Hope that helps.
HugeBlandy likes this post
Many thanks for the swift reply. I found the standard mini shocks to be slightly to short despite having standard mini radius arms. This is probably caused by the adjustable Hi-Lo's that I maxed out to gain the most ground clearance... I'll look into Chevette shocks.
The reason I'm thinking installing a subframe is the over the 10,000 miles to Mongolia the rear end was the only thing that let us down... In Kazakhstan the frame at the radius arm mounts twisted, caused the wheel studs to shear and the rear wheel to overtake us on the road. In Mongolia the radius arm mount bolts sheared and the wheel fell off again. Days later the frame split on the other side where the force on the cone suspension was to much for the box section.
I was thinking by installing a subframe all the forces would be contained within it causing less stress to the more delicate box section chassis..

HugeBlandy




Number of posts

: 2


Location

: London


Job/hobbies

: 40year + cars


Registration date :

2021-02-20



I used to have some NOS chevette shocks but I think I got rid of them.......I'll check the shed and garage in the next couple of days......

Understand what you're saying regarding the mounts....and have seen one or two fail....I/we have used various methods of strengthening in the past, some more successful than others.

I currently rebuilding my MK1 and was happy to put a replacement subframe in the back, although I have further strengthening to the chassis also.
The use of the subframe is heavy, and is rust prone, but in reality it should last many years in the back of a Scamp.
I does offer more strength (or distribution of the strength/stresses) and there is more chance of aligning the rear wheels more accurately.....

Cheers

Dave
HugeBlandy likes this post
---
Permissions in this forum:
You
cannot
reply to topics in this forum