Hello all, my name is henry cake (as clearly stated in forum name) son to fred cake.....well its been 5 years looking at this forum in fastionation at all these scamp beauties!

some of you may remember fred and he always talked fondly of the club and was proud of being one of the original members....sad too say fred passed away in april 2007 after a long battle with cancer in new zealand. ill never forget how upest he was that he missed out on the...i think 30th anniversery that you chas had....he loved bloody scamps... BUT the good news is so do i!! sad too say it now runs in the family and i owned a mini moke for a while and wish too grow this hobby of mine! and i also have alot of photo albums of scamp meetings from the 70s if you guys would be intrested i could put them up??
great too see how this has grown dad would be very proud!

henry

HenryCake




Number of posts

: 2


Location

: New Zealand


Job/hobbies

: student/woodworker


Registration date :

2011-03-07



Hi Fred
Welcome "home"


I'm a relatively "Newbie" only 6 years in the club.

Rob

Mk3rob




Number of posts

: 2518


Age

: 64


Location

: Wolves


Job/hobbies

: DIY, Cars, reading and survival!!


Registration date :

2008-05-19



Welcome to the forum Henry. Sorry to hear of Freds death. He was a great chap, not only a member but a founder member and President. I have happy memories of Fred at the scamp picnic at Ottershaw. I saw the scamp your father built ( a copy) in Newhaven East Sussex about 15 years ago. I'm sure quite a few members of the club will remember Fred, and would love to see some early pictures of him and the scamps. Will be interesting to see how many people / cars we can recognise. Keep in touch.
John

John




Number of posts

: 161


Location

: East Sussex


Job/hobbies

: .


Registration date :

2009-01-22



Hellow Henry,it's good to here from the SOC founder's son. Fred,indeed was a great fellow and I have fond memories when I met him at the Ottershaw picnics. His old Scamp turned up a about 8 - 10 years ago at one of the Southern Mini Days events at the Paddock Wood Hop Farm(they have been at Bewel Water over recent years).I remember him making his Scamp to his exacting standards and it was a brilliant piece of work.I remember when Fred threw in the towel with the SOC and emigrated to New Zealand,I think it took everyone by surprise at the time,but Steve Taylor took on the reigns and kept the flag flying.If my memory serves me right,he did come over for a visit at some point and caught up with us all. Anyway,it would be good to meet up with you sometime. Excuse the slightly blurred picture(I think that could be you and your dad behind the Scamp);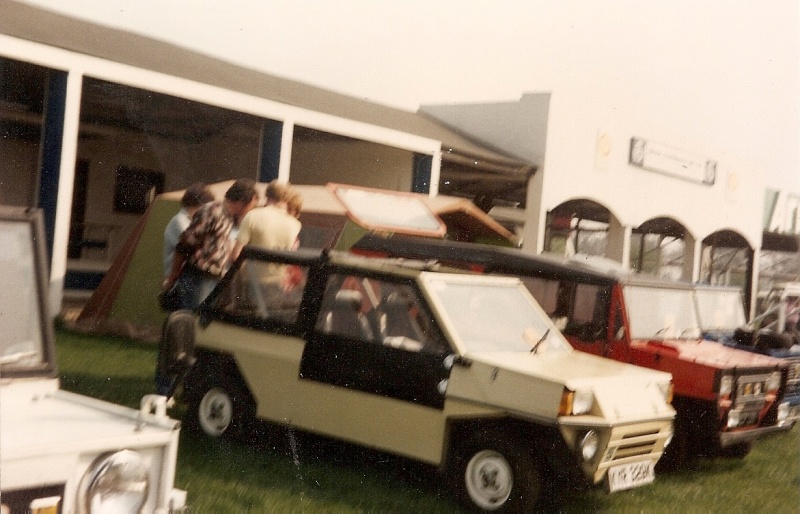 wezgit daan saaf




Number of posts

: 1057


Location

: HASTINGS


Job/hobbies

: Mechanic/Scamps & family


Registration date :

2008-08-16




Rum Tum Tugger




Number of posts

: 996


Age

: 76


Location

: Ivinghoe, Bucks/Beds


Job/hobbies

: Retired computer boffin, Morris musician


Registration date :

2008-06-25



thanks for those pictures as much as i have enough pictures of him its always good too see new ones! will put the pictures up in the not too distant future i even have a trophy....best modification award i think.
and yes dan saaf he did leave quite "randomly" and it was all rather off the cuff, he wishes he started something similar to scamp owners over here....instead he brought a boat and a Triumph Bonneville 2002 which took up all his time and money
would love to come to a meeting one day...maybe when im over next i shall stop by?

HenryCake




Number of posts

: 2


Location

: New Zealand


Job/hobbies

: student/woodworker


Registration date :

2011-03-07



Similar topics
---
Permissions in this forum:
You
cannot
reply to topics in this forum