Hello yall,

I have checked out this site for a while now and decided on becoming a member!
I have had another long lost mk2 scamp in my garage for 12 or so years and last year I finally decided on starting to restore her to a mean machine. I think it was last on the road in the late 90s or around then.
I will upload pics soon of progress but its pretty slow at the moment due to funds!





Number of posts

: 5


Location

: hastings


Job/hobbies

: student/bmx


Registration date :

2012-10-29



Welcome to the club!
As things go 12 years is not bad on a rebuild round these parts. Post up on the Technical Area if you need any help or parts. There's a couple of members down your neck of the woods, Wezgit daan saaf also lives in Hastings and John is in Sussex too.
Please put some photos up it's always good to see other peoples projects.
Charlie



Number of posts

: 404


Age

: 40


Location

: No longer living in Hope.


Job/hobbies

: Scamping!


Registration date :

2009-02-10



I understand what you are saying after viewing many projects for sale over the years! ha ha
I was told by my dad that there used to be a scamp club in Hastings but I never knew if this was true? I have only ever seen one other scamp in the town and i haven't seen it since. I saw it for sale on ebay a while back so i thin its moved on.
Thats good, mines got the early subframe and I dont think it has the extra support put in round the subframe which i think they put in on the later ones? I will upload pics at some point so that everyone can have a say and see if anyone has seen her in past days!

I am new to forums so ignore an balls ups!



Number of posts

: 5


Location

: hastings


Job/hobbies

: student/bmx


Registration date :

2012-10-29



The bracing you mention, on the "inriggers" attached to the subframe towers, is a user mod which is all but universal, especially for off-roading. Otherwise, yumping flexes them, leading to the tower tops tearing. This example is a little extreme but shows the sort of thing: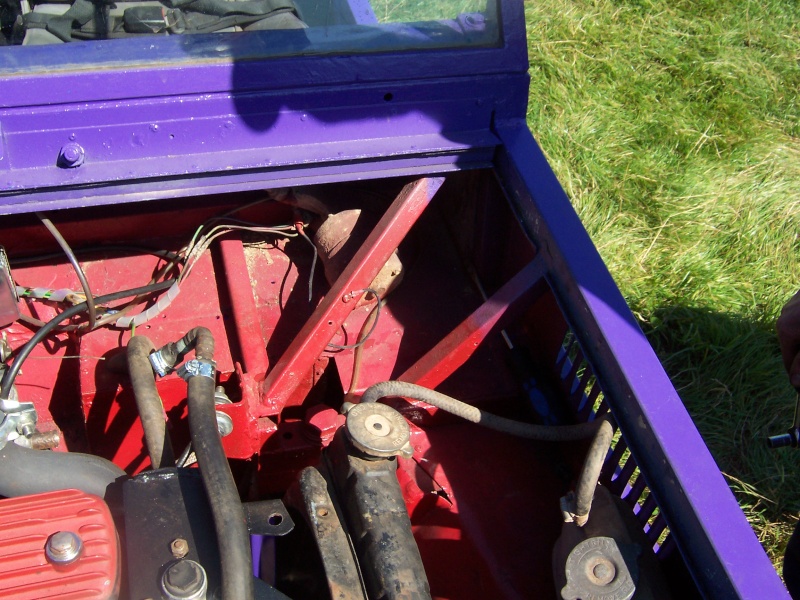 [/url]
An alternative is to weld a bar or tube between the inriggers, as on the Mk1s, but it can get in the way of fancy exhausts, carburettors, turbos etc.



Number of posts

: 960


Age

: 75


Location

: Ivinghoe, Bucks/Beds


Job/hobbies

: Retired computer boffin, Morris musician


Registration date :

2008-06-25



cheers for the pic and info! yeah thats the sort of thing I was looking for. Yeah I checked a while back and the carb was in the way and thats what confused me. Time to get working!





Number of posts

: 5


Location

: hastings


Job/hobbies

: student/bmx


Registration date :

2012-10-29





Similar topics
---
Permissions in this forum:
You
cannot
reply to topics in this forum